Bay Window Replacement Mandeville LA | Bay Windows Mandeville LA
Save $200 Off Every Window with the TIME MANAGEMENT SAVINGS PACKAGE!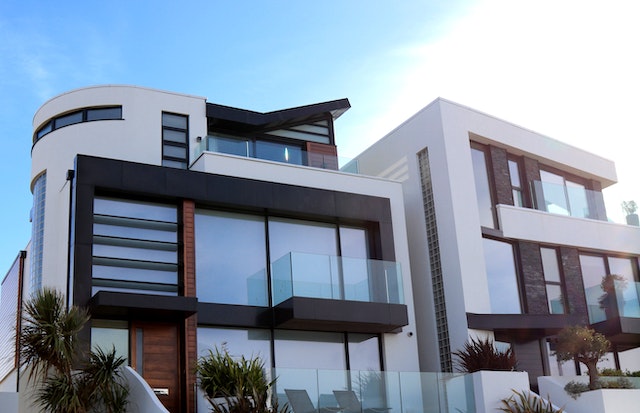 Why Choose Bay Windows?
Modern bay windows can be the statement piece your Mandeville home needs. With expansive views, unparalleled light penetration, and intricate detailing, they'll certainly leave an impression. Our team ensures the utilization of top-tier materials and craftsmanship to make these windows a focal point of any space.
Choosing bay windows can do more than just enhance aesthetics. They can add value to your property, provide an extra layer of insulation, and create a cozy nook or additional seating space inside your room. Our team prides itself on ensuring that homeowners in Mandeville LA experience these advantages with every installation.
While sizes and dimensions can vary based on the specific needs and architecture of your home, our bay windows typically span anywhere from 3.5 feet to 6 feet in width, with projections of up to 2 feet. Customization is key, and we're here to make sure they fit seamlessly into your space.
To ensure the longevity and beauty of your bay windows, it's crucial to clean them periodically with a soft cloth and gentle cleaning solution. Avoid using abrasive tools or harsh chemicals, as they can damage the window's surface or compromise its integrity. Regular inspections and maintenance by our team can also help in retaining its prime condition for years.
A Comprehensive Guide to Bay Window Materials by Mandeville Window Replacement
Selecting the perfect material for your bay windows is crucial. It not only dictates the longevity and durability of the window but also its appearance, maintenance requirements, and insulation properties. At Mandeville Window Replacement, we pride ourselves on offering a broad spectrum of materials to cater to varied needs and aesthetics. Here's an in-depth look at the bay window materials we offer. 
Advantages:
Affordable: Among the materials we offer, vinyl stands out as a pocket-friendly option without compromising on quality.
Low Maintenance: Vinyl windows are easy to clean and don't require painting or staining.
Energy Efficient: With its innate insulation properties, it helps in keeping your energy bills low.
Advantages:
Aesthetically Pleasing: The natural grain and texture of wood lend an elegant and traditional look to homes.
Customizable: Can be stained or painted to match any color scheme.
Natural Insulator: Wood naturally insulates homes against heat and cold.
Advantages:
Strength & Durability: Aluminum is resistant to rust and corrosion.
Sleek Design: Offers a modern and streamlined appearance.
Cost-Effective: While it's sturdier than vinyl, it remains affordable.
Advantages:
Strength: It can support large panes of glass, perfect for expansive bay windows.
Low Maintenance: Doesn't warp, rot, or corrode.
Energy Efficient: Similar to vinyl, fiberglass offers excellent insulation.
Advantages:
Versatile Design: Mimics the look of genuine wood.
Weather Resistant: Holds up well against the diverse Mandeville weather.
Eco-Friendly: Often made from recycled materials, making it a sustainable choice.
Remember, each material has its unique advantages, and what works for one home might not be the best for another. Consulting with experts like us ensures you make a well-informed decision that complements your home's architecture, your aesthetic preferences, and your budget.
Let Us Take Care of Your Bay Windows Needs
When it comes to bay windows, the material you choose plays a significant role in determining the efficiency, look, and longevity of the installation. At Mandeville Window Replacement, we understand the importance of this choice. Whether you're inclined towards the classic appeal of wood, the modern aesthetics of aluminum, or the durability of composite materials, we're here to guide you through every step.
With competitive pricing, professional installation, and a commitment to quality, Mandeville Window Replacement ensures that your bay windows not only enhance the curb appeal of your home but also stand the test of time.