Double-Hung Window Replacement Mandeville LA | Double-Hung Windows Mandeville LA
Save $200 Off Every Window with the TIME MANAGEMENT SAVINGS PACKAGE!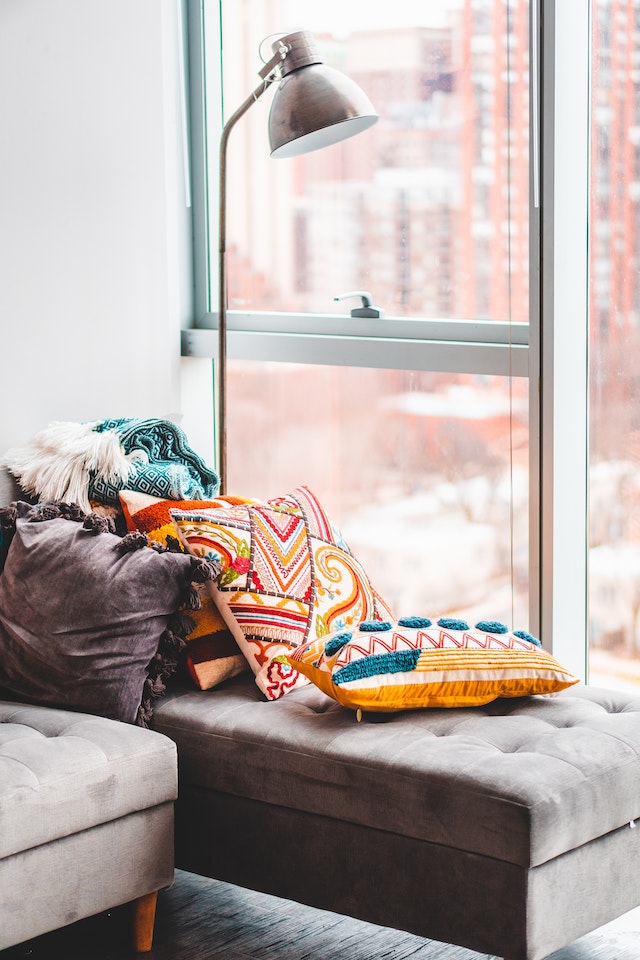 Why Choose Double Hung Windows?
Double hung windows are known for their classic design and superior ventilation capabilities. Our team offers top-tier double hung windows with energy-efficient glass and premium quality frames, ensuring a blend of aesthetics and functionality.
The inherent design of these windows provides homeowners with numerous advantages. They enable both the upper and lower sashes to move, guaranteeing enhanced air circulation. Their unique construction also facilitates easy cleaning, especially for multi-story homes. Most importantly, homeowners can trust our team's selection for its durability and longevity, making it a worthy investment.
In terms of dimensions, the average double hung window we provide fits most standard openings. While exact measurements can vary based on your home's specific requirements, our team is adept at ensuring a perfect fit for every installation.
For care, it's essential to keep the window tracks clean to ensure smooth operation. A gentle wipe-down with a damp cloth periodically is often enough. We recommend avoiding abrasive materials or harsh chemicals. And, to ensure longevity, occasional inspections and minor maintenance by professionals can keep your windows in prime condition for years.
Unveiling the Best Glass Options for Double Hung Windows at Mandeville Window Replacement
When one thinks of Double Hung Windows, images of timeless elegance and versatility often come to mind. At Mandeville Window Replacement, we understand that the appeal of these windows isn't just their style but also the varied glass options they offer. Join us as we dive deep into the myriad of glass options tailored specifically for our Double Hung Windows.
Clear Glass for Double Hung Windows
Let nature's beauty shine through with clear glass. Our Double Hung Windows fitted with clear glass ensure a pristine, unobstructed view, allowing homeowners to bask in the full spectrum of natural light, enhancing the architectural beauty of any space.
Frosted Glass: An Oasis of Privacy
For those spaces in your home requiring a touch of privacy, like bathrooms or bedrooms, frosted glass in Double Hung Windows is the top choice. While offering the needed seclusion, they let in a gentle cascade of light, creating a soothing ambiance.
Tinted Glass: Mandeville's Sunshield
Mandeville's sunshine is gorgeous but can be intense. Tinted glass in Double Hung Windows acts as a shield, blocking harsh sun rays, safeguarding interiors from UV damage, and promoting energy efficiency by reducing solar heat.
Obscure Glass: Artistry and Function
With obscure glass, Mandeville Window Replacement brings homeowners a blend of design and privacy. Our Double Hung Windows fitted with this glass type strike the balance between aesthetic allure and practicality.
Tempered Glass: The Protective Guardian
For Double Hung Windows in zones that demand added safety, tempered glass is our recommendation. Its enhanced strength and the fact that it breaks into granular chunks instead of jagged shards make it a popular choice.
Laminated Glass: Silence and Safety
Ideal for homes in busy areas or those close to playgrounds, laminated glass in Double Hung Windows offers both noise reduction and security. The embedded interlayer holds the glass together upon impact, ensuring utmost protection.
Reflective Glass: Modern Marvel
Double Hung Windows with reflective glass are perfect for the contemporary Mandeville home. They provide daytime privacy, reflecting more light than they allow in, and ensure cooler indoor temperatures.
Patterned Glass: A Symphony of Designs
Transform your Double Hung Windows into artistic canvases with patterned glass. Whether you're aiming for a subtle elegance or a bold statement, there's a pattern to cater to every Mandeville homeowner's preference.
Decorative Glass: Windowed Opulence
Elevate the stature of your Double Hung Windows with decorative glass options. Ranging from stained to beveled designs, these are more than just windows; they are statements of luxury and style.
Choose the Right Glass Option for Your Double Hung Windows and We'll Do the Rest
The charm of Double Hung Windows is magnified by the right glass option. At Mandeville Window Replacement, our curated selection ensures that every window isn't just a portal to the outside world but an embodiment of personal style and functionality. Dive into a world of choices with us, and let's redefine what windows can be.
Contact our team at Mandeville Window Replacement to schedule a consultation. We'll help you select the ideal styles and custom windows for your home. With over 25 years of expertise, we're Mandeville's trusted source for window installation and replacement.